China's Vertical Forests Are All Kinds Of Awesome
by hunter_stuart, 6 years ago |
2 min read
---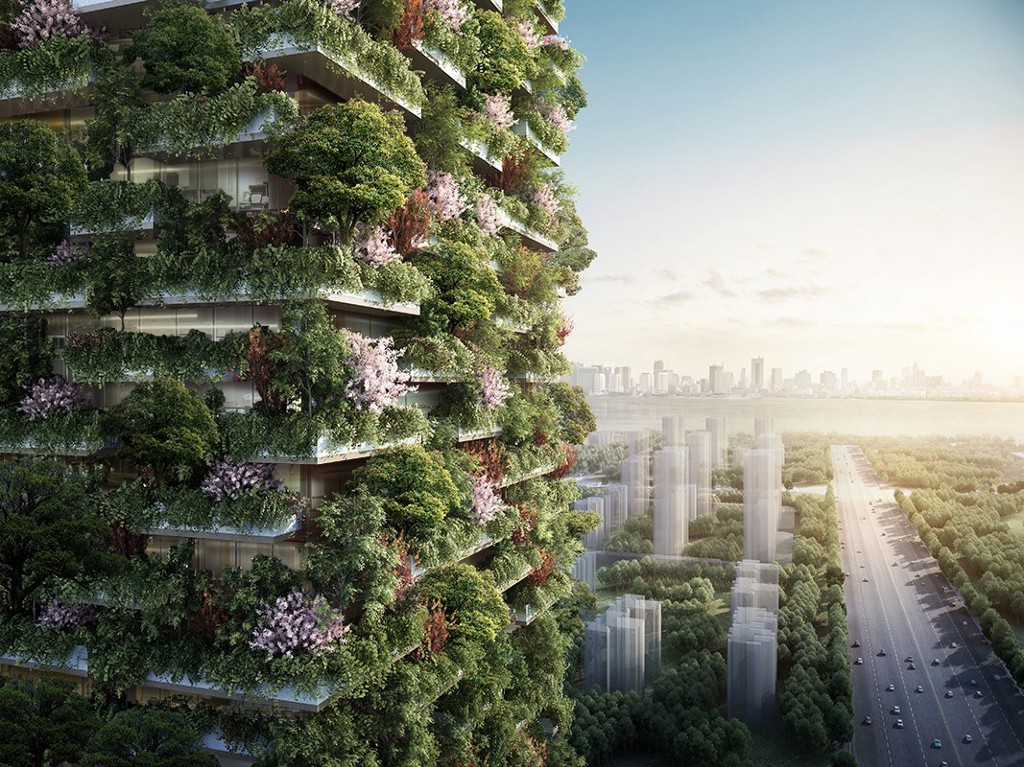 More vegetation = cleaner air. Simple as that.
As the spaces where we live and work become more vertical, it makes sense that the natural world should, too.
That was one architect's idea when he designed the bosco verticale, or vertical forest, on the sides of two residential towers in Milan, Italy in 2014. The architect, Stefano Boeri, planted hundreds of large and small trees on the buildings' balconies, along with 5,000 shrubs and 11,000 floral plants: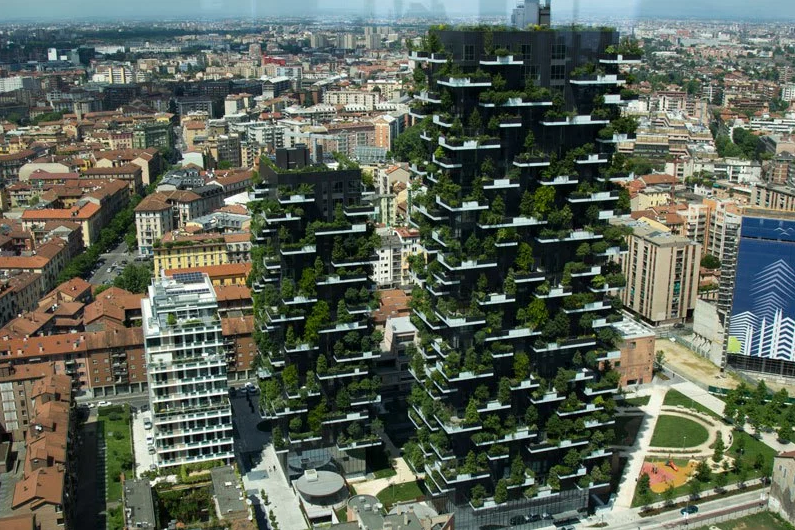 The vertical vegetation produces oxygen, provides habitats for bird and insect life and reduces air pollution: Studies have shown that one tree reduces dust in its vicinity by 7–24%.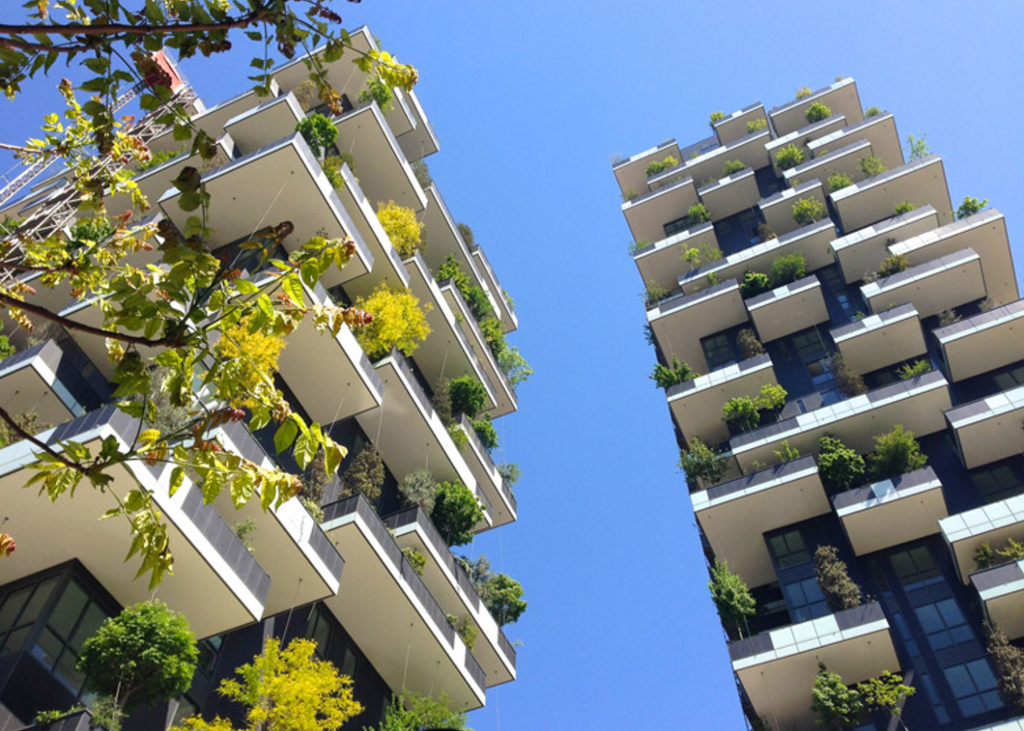 Since Stefano's two green towers officially opened in Milan, developers around the world began asking him to do the same thing in their cities.
In June, Stefano's firm announced they would build another vertical forest in Lausanne, Switzerland.
Now, the company says they plan to build a pair of tree-covered towers in the city of Nanjing, China. The architects say they will plant 1,100 trees — comprising 23 species — on the facades of the two towers, in addition to 2,500 cascading plants and shrubs.
Take a look at the design for the Nanjing towers here: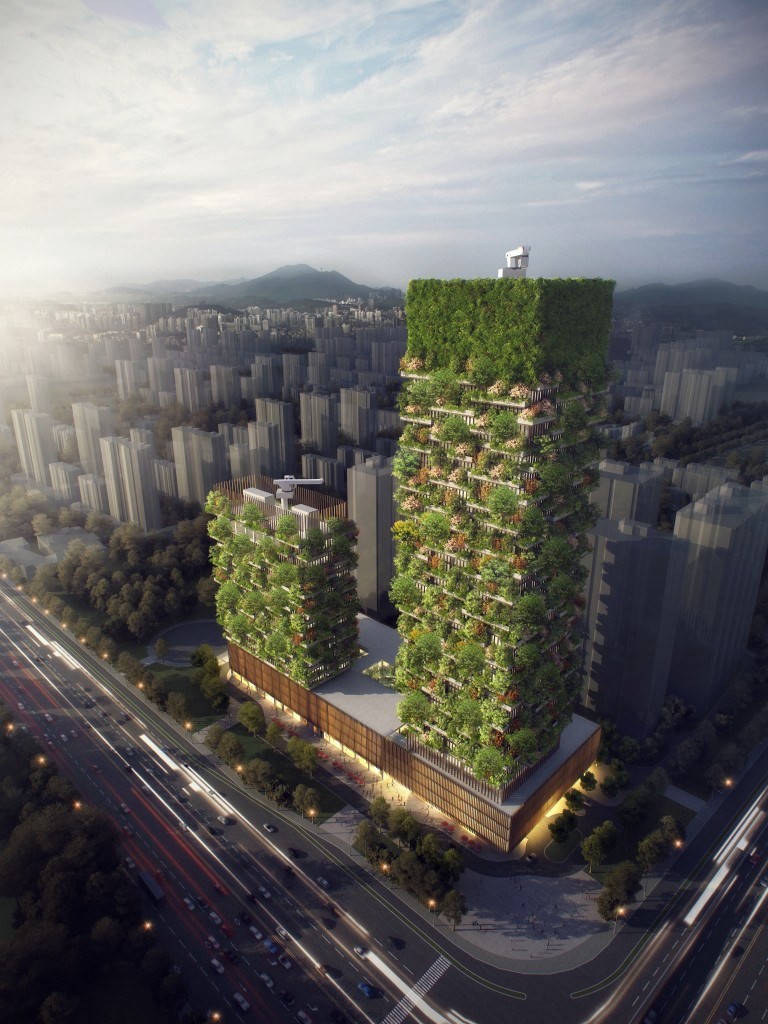 China has notoriously bad air: 300 million children in the Asian nation live with toxic air pollution. If the country commits to incorporating vegetation on more of its skyscrapers, the air would be cleaner. Stefano's firm predicts the proposed towers in Nanjing will not only regenerate local biodiversity but also absorb 25 tons of harmful carbon dioxide every day.
Some architects point out that growing thousands of trees and other plants on building facades can be expensive because of the increased cost of materials and labor. One day, though, humanity may decide the price is worth paying to make ourselves and our planet healthier.
✕
Do not show me this again