Ice Cream Bouquets > A Dozen Roses
by julianne_ishler, 6 years ago |
1 min read
---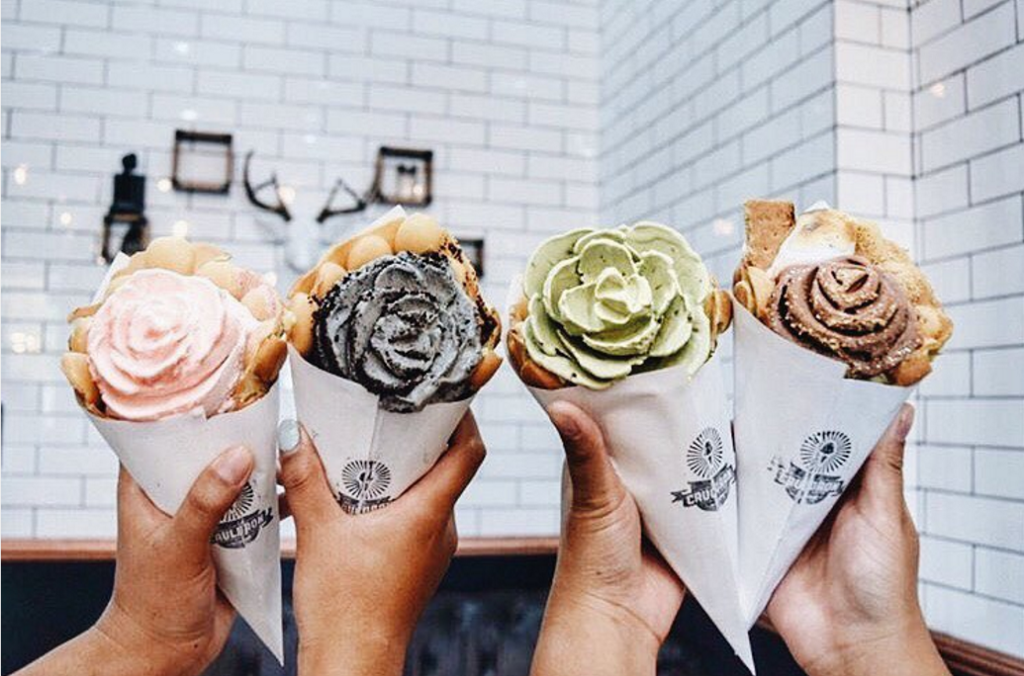 They're the chillest way to say 'I love you.'
When you think of Valentine's Day, you probably think Hallmark cards, heart-shaped chocolates and bouquets of flowers. Snooze!
You know what's really worth hashtagging #RelationshipGoals in your V-Day pics? Ice cream bouquets.
That's right. One ice cream shop in Santa Ana, California is serving up delicious flavors in the shape of flowers, which to me, is 100% more thoughtful than a dozen real-life roses. Because DUH.
Cauldron Ice Cream serves the sweet milky blossoms atop their signature "puffle cones" — big, eggy waffles with a fun spherical texture (that Cauldron based on Hong Kong's famous egg cakes).
The shop changes its flavors monthly, but current varieties include Milk & Cereal, Sea Salt Caramel Crunch and Earl Grey Lavender. (If you want to be extra decadent, try their Double Shot Chocolate, S'Mores or Cookie Butter flavors.)
These scoops — as you can see — are totally Instagram-worthy:
If you don't live in the Santa Ana area, consider booking a weekend getaway, that (yes) specifically revolves around ice cream. C'mon—it's 2017, and ice cream bouquets are the chillest way to say "I love you."
✕
Do not show me this again