How To Make Those Amazing Eggs That Come In Ramen
by hannah_poindexter, 7 years ago |
2 min read
---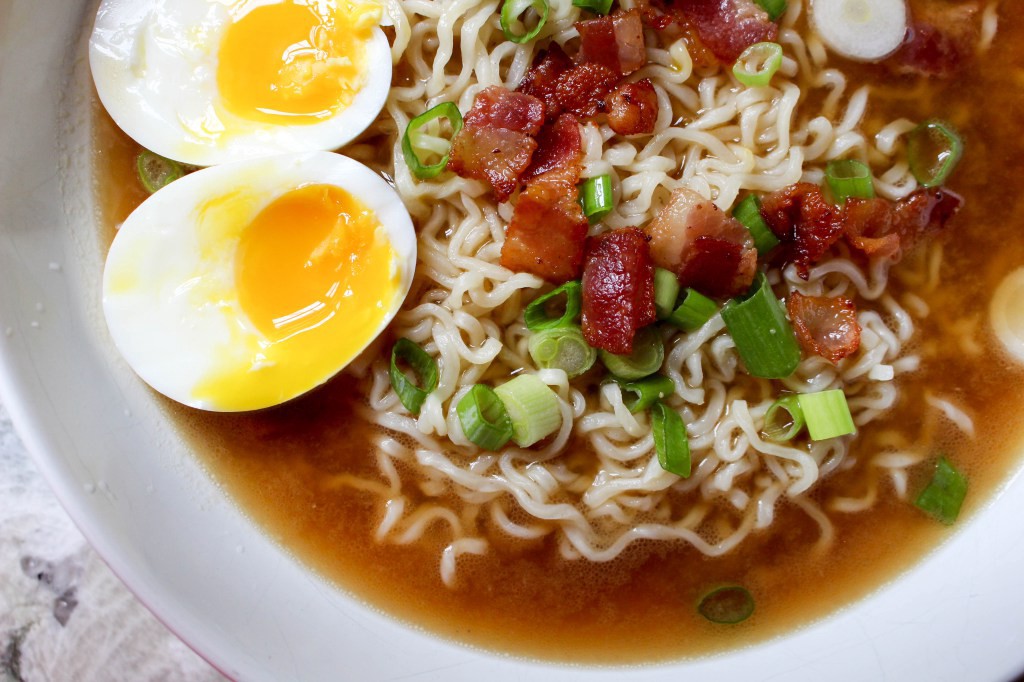 You'll never scramble your eggs again.
Because we all deserve nice things in the comfort of our own homes, we're here to help you up your ramen game to noodle-bar level. And one of the easiest and most delicious ways to do so is with those soft-boiled eggs that taste like savory heaven.
You'll need:
2 large, refrigerated eggs
2 tbsp. soy sauce
2 tbsp. mirin (Japanese rice-cooking wine)
6 tbsp. water
Here's how:
Bring a medium saucepan of water to a boil (there should be enough water to cover the eggs in the pan, but don't add them yet).
In the meantime, combine the soy sauce, mirin and water in a Ziploc bag and set aside.
Once the water is boiling, gently add the eggs with a spoon or ladle.
After adding the eggs, immediately bring the water to a simmer and cook for exactly 7 minutes.
While the eggs are cooking, fill a bowl with ice and cold water.
After 7 minutes, transfer the cooked eggs to the ice bath and let cool for 3 minutes.
After cooling, carefully peel the shells from the soft-boiled eggs. Place the eggs in the marinade and put them in the refrigerator for at least 3 hours, or for best results, overnight.
Remove from the refrigerator, discard the sauce and enjoy your ramen eggs!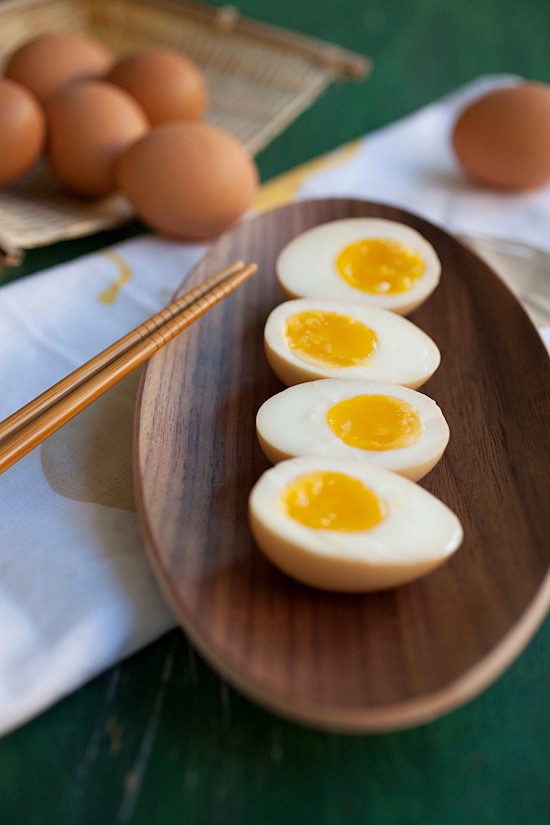 ✕
Do not show me this again