This Map Shows The Weirdest Town Names In Every State
by diamond_brown, 7 years ago |
1 min read
---
It's time to pack up the car and head out to Scratch Ankle, Alabama.
Each town has its own unique reason why it got its name. Some were named after people, others city landmarks. There are also some that make you scratch your head, wondering WTF officials were thinking when they gave a town that name. We're looking at you, Dildo Island.
Real estate blog Estately recently put together a map showing the most WTF town names in each state—they were also kind enough to supply an additional list of runners-up. Our personal favorite: Pee Pee Township, Ohio.
Instead of going to historical Boston, take a detour and hit up Satan's Kingdom, Massachusetts. In all honestly, this is a great road trip idea. Gather up your best pun-loving friends and take a drive across the country—just don't forget to stop and take pictures by each town sign.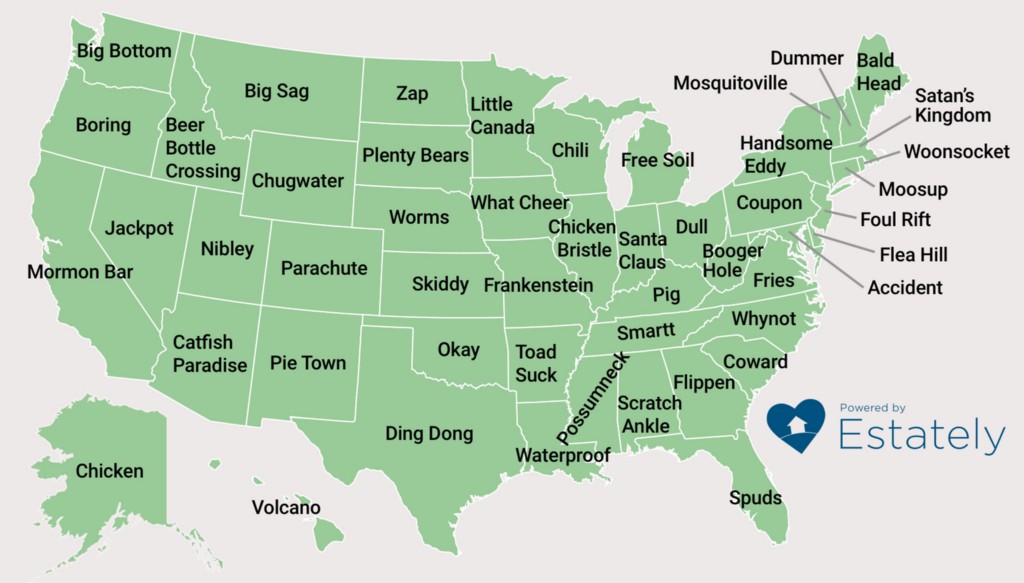 ✕
Do not show me this again