29 Photos That Capture Unbelievable Amounts Of Emotion In Just One Shot. #5 Just Kills Me
by N/A, 9 years ago |
4 min read
|

7199
No matter how much sadness and fear there is in the world, it is important to take a few moments every so often and remember how beautiful human beings can really be. These are a few moments that prove just how far that beauty can stretch.
---
1. This young girl from Afghanistan holding the hand of an American soldier.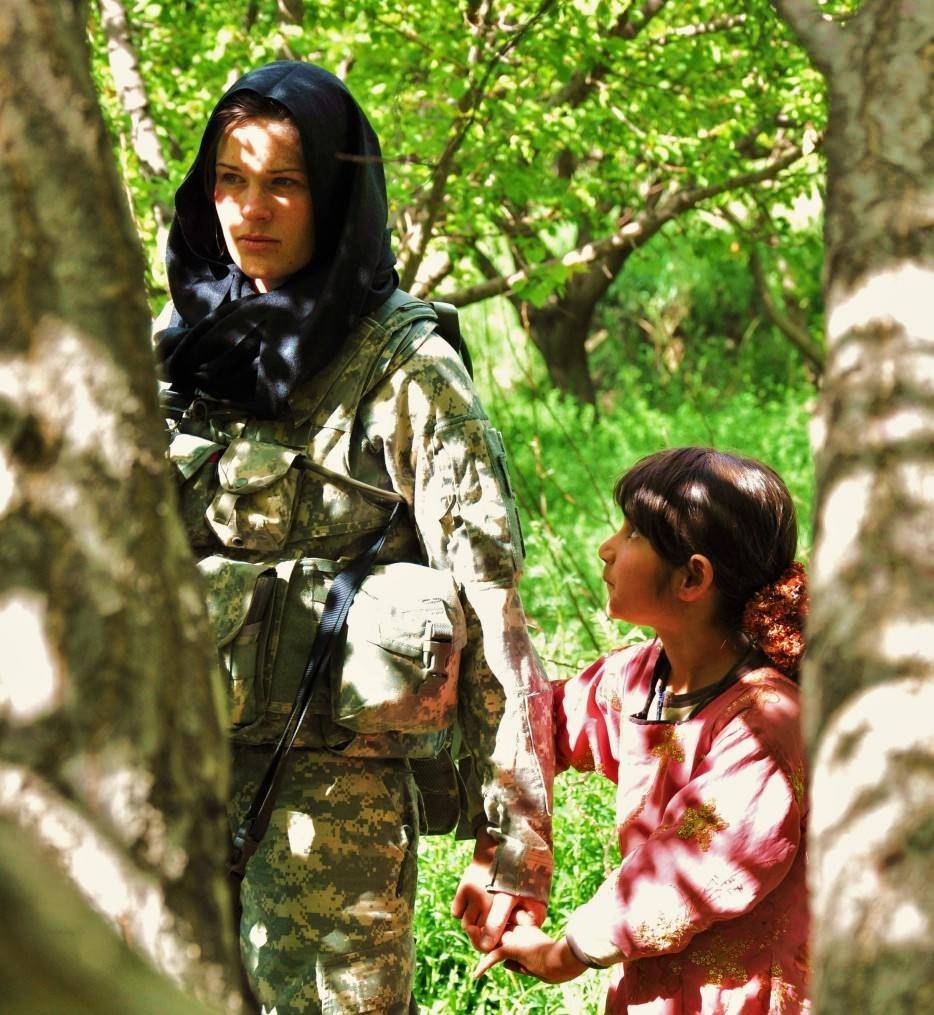 2. These skater board chicks from Tehran, Iran.
3. This South Korean man, crying while his North Korean brother says good-bye after a temporary inter-Korean family reunion.
4. This photo of Anna Fisher, the first mother in space.
5. This woman, Thania Sayne, on her wedding anniversary.
6. This tribal Chhetri from Nepal.
7. This boy with his toy double-decker bus.
8. This firefighter, Captain Donald Spindler, saving the life of a 6-year-old girl.
9. The face full of pride on this protestor in Tiananmen Square, Beijing in 1989.
10. This moment held between a veteran punk rocker and a newfound fan.
11. This protestor, not backing down against the police in Brazil, even as they open fire against him.
12. This young protestor, Jan Rose Kasmir, offering an emblem of peace to officers at an anti-war protest in 1967.
13. This Mursi tribe woman, reading Vogue magazine for the first time.
14. This concert honoring the victims of 9/11, where violinist Nancy Dinovo played her heart out.
15. This child of the KKK, seeing his reflection in the reflector of an African-American officer.
16. These students, strutting their stuff at Rwanda's only classical ballet school.
17. This soldier, Sergeant Frank Praytor, taking care of a tiny little non-human comrade during the Korean War.
18. This Northern Irish teen interacting with English soldiers.
19. This rallied team of helpers who saved a woman who tried to commit suicide.
20. This doctor, who stood up monitoring vitals during a 23-hour surgery while his assistant rests in the corner.
21. And the patient he saved, who would eventually outlive him.
22. This child being passed to his grandparents through a barbed wire fence during the Kosovo War.
23. This Ukrainian man who refused to let the music die during the protests in Kiev.
24. This celebration of the legalization of gay marriage.
25. This beautiful moment between a soldier and a butterfly.
26. This brief glimpse into the life of children.
27. These eyes, and all of the things they have seen.
28. This fleeting goodbye.
29. This image of a man who is staying strong against his greatest opponent.
✕
Do not show me this again