His Girlfriend Was Fed Up With Him Always Taking Photos...Then This Happened
by N/A, 9 years ago |
2 min read
|

255518
Russian photographer, Murad Osmann, was traveling the world with his beautiful girlfriend, when finally she was fed up with him always taking photos of everything. She grabbed his hand to move him along, but then this happened...and the results were absolutely breathtaking.
Their amazing pictures are the reason why they now have over 1 million followers on Instagram. You'll see why!
---
The rice fields in Bali.
The Crystal Palace in Madrid.
The Holocaust Memorial in Berlin.
London
The French Alps.
Barcelona, Spain
The metro in Moscow.
In Amman Citadel, Jordan.
The Dead Sea
The Versace Mansion in Miami, Florida.
The Brooklyn Bridge.
The Arc de Triomphe in Paris, France.
The Statue of Liberty in New York.
The Roman Colosseum.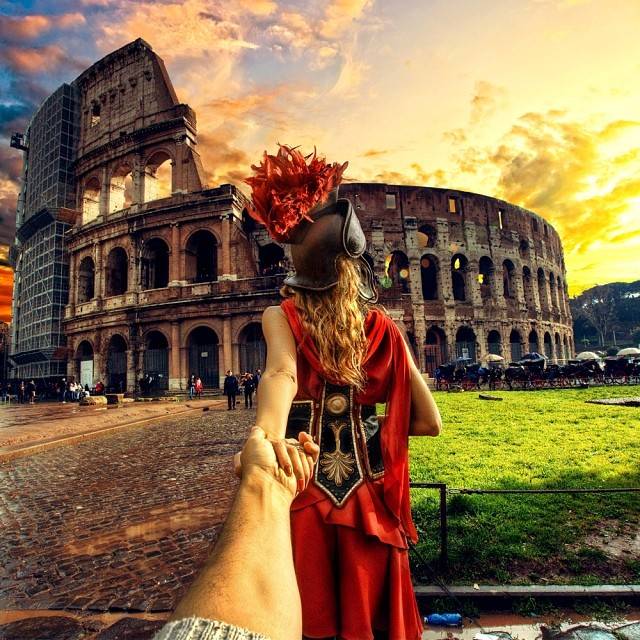 The Santa Maria in Aracoeli Basilica.
The Sochi Olympics 2014.
The Piazza Duomo in Milan.
The 1600 pandas exhibition in Hong Kong.
A junk boat in Hong Kong.
Monaco
Nice, France.
✕
Do not show me this again