16 Early 2000s Trends Your Crush Wore That Made You Go Weak In The Knees
by N/A, 7 years ago |
1 min read
Your heart would flutter every time your crush wore his Von Dutch hat.
---
Remember when you'd get butterflies in your stomach every time your crush would come to school dressed in skater clothes or polos, if that was more your thing? These are the early 2000s trends that especially hit you right in the middle school feels.
Also, early 2000s Aaron Carter = bae.
Camo anything was super popular, but guys would go HAM on the camo cargo shorts. They went with everything and held their keys, wallets, and all that necessary stuff. 
2. Colored and rounded sunglasses 
No one rocked this trend quite like JT who experimented pretty much with every single shade and style. *Swoon*
When it came to shoes in the early 2000s, the chunkier the better! My seventh-grade crush was part of the "skater" clique and everytime he'd wear his DC Skate Shoes my heart would melt. 
Converse were the other popular shoe of choice. I specifically remember my crush drawing on his black converse with Sharpies, which weirdly turned me on.
These hoodies were just so cool. Your crush had a couple of these that he would re-wear and of course, you'd always notice which day he was wearing what.
Denim jackets, denim hats, denim pants. <33
8. Polos and popped collars 
If you were into the preppy type, polos were totally your thing. Your crush had them in every color imaginable and you had one color in particular that especially made you go weak in the knees.
Frosted tips FTW. Nothing like some bleached hair to get your heart racing.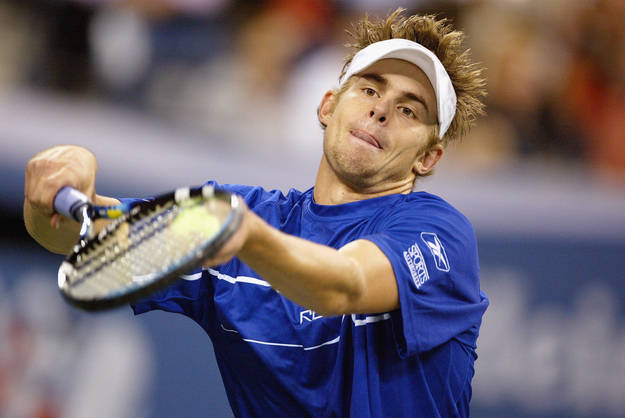 This had a personality of its own. Bonus points for making your crush look taller, too!
I remember the day my crush showed up at school with a faux hawk. We were in gym class and I participated less than I normally did because I was so enticed. But in retrospect, EW.
It was all about those white sleeveless tank tops though...
I remember thinking studded earrings on guys were gross until my crush started wearing one. My whole world changed and I thought it was the most badass thing ever.
Obviously, everyone who was anyone wore a Livestrong bracelet, and you were glad to see your crush was in on the trend. 
Why basketball shorts were ever a thing, IDK, but it was pretty much a wardrobe staple for your crush. 
Whether he was preppy, a skater or a nerd, these shell necklaces did not discriminate because everyone was wearing 'em.
✕
Do not show me this again