9 Stupidly Overpriced Things For People Who Like To Waste Their Money
by N/A, 7 years ago |
2 min read
High-end fashion and decorating is pretty counter-intuitive. There's this trend right now in the upper echelons of the decorating and fashion worlds called "shabby chic." Basically, it's crappy stuff (or nice stuff designed to look crappy) that costs a lot of money. If you've ever seen Zoolander, you might think of it as "Derelicte." This comparison is fitting because Shabby Chic is ridiculous and deserves to be parodied. 
---
1. A goddamned rusty trashcan that looks like something you'd find in the back alley of a Chinese restaurant costs $100.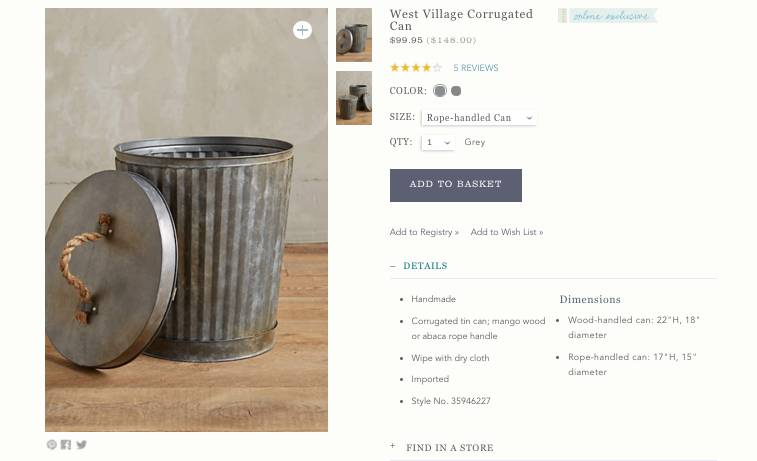 I should be offended by this, right?
2. This "bookcase" that we all know is just a glorified tool shelf is $1,600. Yes, it's one thousand and six hundred dollars. 
Oh right, this is basically like something out of Zoolander. 
3. This side table that looks like it's been beaten with a hammer costs $1,100. 
4. These shoes come pre-splattered with paint, and they're $525. Ugh. 
Nobody said looking poor was cheap. 
5. You can literally look like a sack of potatoes for $175 and that is just despicable. 
6. How do you feel about paying $3,500 for a hideous dress? Because I don't feel good about it at all. 
This dress is selling on Etsy, which is very strange to me. I feel like I could make one of these in like 2 hours tops. 
7. This fucking Kanye West t-shirt is $150. 
It's not the ugliest thing in the world, but it's a t-shirt, and you can buy one that'll do the job just fine for like $5. Fucking Yeezus. 
8. This ugly-ass denim shirt is $715 and that makes me want to vomit. 
9. This sea shell-bedazzled fireplace/TV console is extremely offensive to the eyes and it costs $35,000. 
I wonder how much the shipping is. 
Obviously, I don't understand high-end fashion and decorating. 
✕
Do not show me this again