You've Never Had Sushi Like This Before, And You Could Make It Yourself Easily
by N/A, 8 years ago |
2 min read
Impress your next date's socks off - make her this...just make sure she likes sushi first.
---
Jun of "Jun's Kitchen" on YouTube recently made Koi fish sushi, and he wants you to know how to make it too.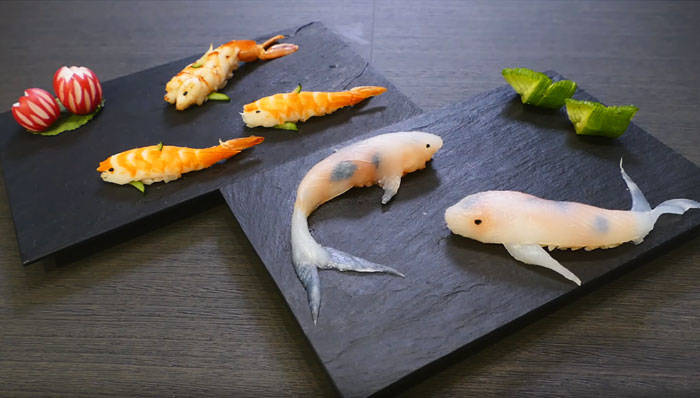 That's why he created a step by step tutorial. And don't worry, it's a lot easier to follow than you think.
For ingredients, you'll need: seaweed, spicy cod roe, squid, full fresh shrimp, white rice, and if you want to make garnishes, beats and cucumber.
It may not look as decadent as Jun's, but don't let that discourage you.
After all, he is the sushi pro.
But could you imagine making these for your next date? Just think of how impressed they'd be. They would be SMITTEN.
"Woah woah woah...YOU MADE THESE??? NO...no you did not." *Swoons in disbelief.
It may take a time or two to make them well, but be patient - these bad boys are well worth the wait.
Watch Jun's tutorial and learn how to make them here:
✕
Do not show me this again