Every Ad In This London Tube Station Was Replaced With Cats For The Best Reason Ever
by DanielJ.Scotti@omgfacts.com, 7 years ago |
1 min read
---
You've gotta be kitten me!
Are you tired of seeing plugs for local lawyers and dental procedures lining the walls of subway and other public transportation stations? Well, this is no longer a problem for London residents, after a group of feline fanatics—with the help of some crowdfunding—replaced those conventional (and less than satisfactory) ads with pictures of…cats. The Citizens Advertising Takeover Service—with its clever acronym: CATS—slapped more than 60 different cat-themed ads around the Clapham Common tube station, part of the London underground system.
Not only do these cat-vertisements add a splash of character to the walls of London's tube—they also help raise awareness for homeless animals. According to Jen Mills for
Metro
, most of the pictures feature kittens from Battersea Dogs and Cats Home, or Cats Protection, which Mills describes as, "the UK's largest feline welfare charity."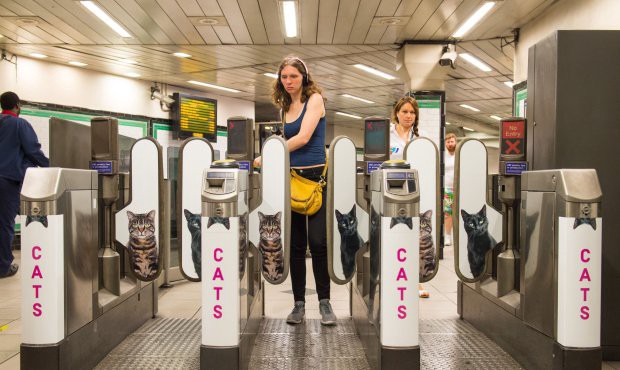 While lucky Londoners enjoy their feline art, I'm still waiting for New York subways to replace the Dr. Zizmor plugs with some pugs (or some other cute animal). That would make the subway slightly more tolerable.
✕
Do not show me this again