Adidas' New Shoes Aren't Complete Garbage, They're Just Made Out Of It
by N/A, 8 years ago |
2 min read
After being directly linked to the Chinese water pollution debacle of 2011, Adidas is still working to rebuild its reputation and become known as an eco-forward company, and not part of the global pollution problem. Their most recently designed shoe is certainly a step in the right direction - one of hopefully many more to come.
Through a partnership with multidisciplinary creative environmentalism organization, Parley For The Oceans, Adidas created a concept sneaker made almost completely out of plastic waste and discarded fishnets from the sea.
---
Adidas' new eco-sneaker uses recycled ocean trash and fish nets captured from criminal poachers by environmental activism group, Sea Shepherd.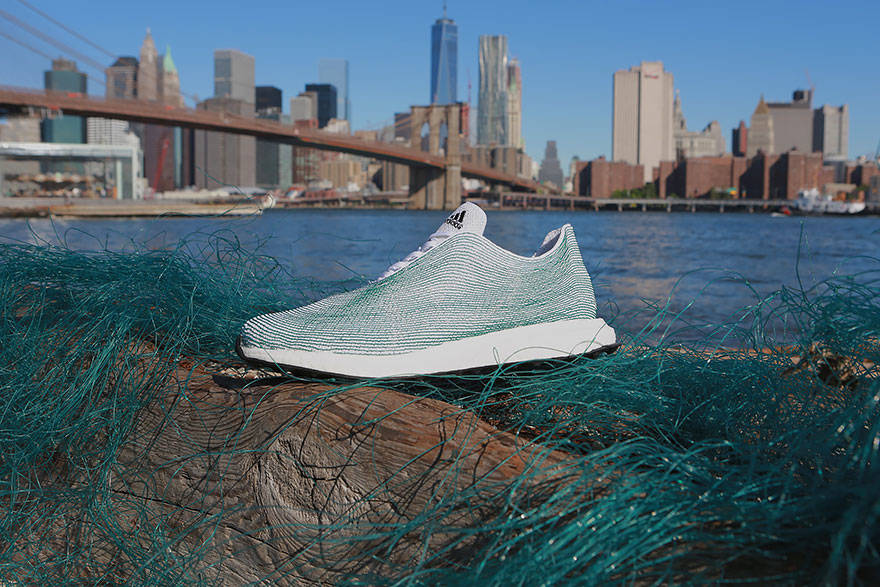 To learn more about their incredible work, visit Sea Shepherd's official website.
The death toll of marine life from discarded fish nets and other plastic pollution is rapidly increasing.
According to Ocean Crusaders, "100,000 marine creatures a year die from plastic entanglement, and these are the ones found."
But fortunately, there are a number organizations fighting to reduce these numbers. Last year, Sea Shepherds confiscated over 72 kilometers of illegal poaching nets.
Parley For The Oceans, who works closely with them, is collaborating with Adidas to make products that make use of these nets, with the hopes of greatening public awareness of ocean pollution.
These shoes are just the first step.
While the concept sneakers aren't yet in production, Adidas has vowed to consistently use recycled materials for their shoes starting in 2016.
Let's just hope that they fulfill their promise, and that other companies that have been guilty of environmental pollution in the past (Nike, Puma, Lacoste, H&M) follow in their path.
✕
Do not show me this again