This Woodworking Company Has Ideas You Never Could've Even Imagined For Tables
by N/A, 8 years ago |
1 min read
This woodworking studio in New Zealand has created beautiful wood tables with a pleasant twist. Usually, handcrafted wood tables will naturally have small imperfections to them. As we know, nothing can ever be truly perfect. But this studio, Woodcraft By Design, does something awesome when there is room to make a perfectly good table even better. They embed shells, starfish, rocks and even bugs into these tables and the outcome is flawless.
---
At Woodcraft By Design, the workers fill natural holes in their furniture with inlays that hold beautiful designs inside of them.
The Inlays are, for the most part, created by using a clear resin that will then harden keeping the table extremely durable.
The stunning result can give you a piece of furniture that is unlike anything else in the world.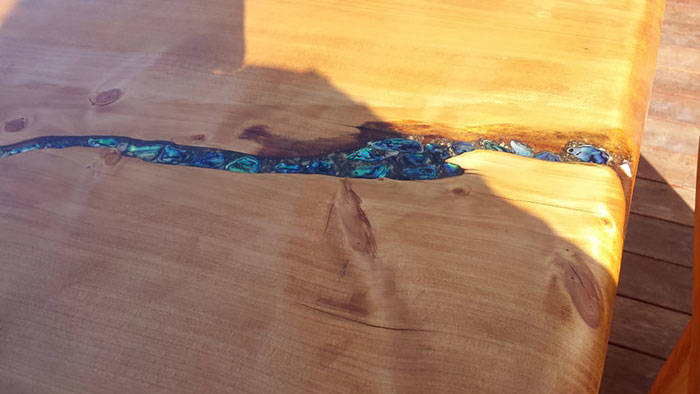 To learn more about Woodcraft By Design, you can visit their website. The company is located in downtown Auckland and has very high standards for their finished products. 
✕
Do not show me this again