20 Creative Alternatives To The Traditional Bedside Table
by N/A, 8 years ago |
1 min read
The one-of-a-kind furnishings could serve as your new bedside table.
---
1. Bar Cart
2. Stack suitcases
3. An Old Drum
Give your space a brand new groove.
4. A hanging basket
One less thing to keep on the floor.
5. Stack magazines
6. Vintage Trunk
Get a nightstand with a lot of history attached.
7. Create a woodblock table.
8. Vintage suitcase
9. Use a set of stairs
10. Wine Barrel
11. Use an old chair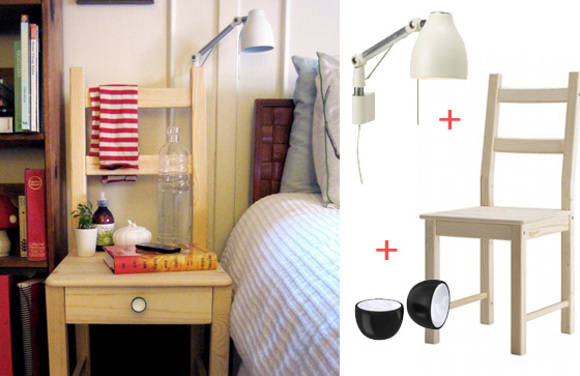 12. Floating Shelf
13. Stack of Books
14. Use cinderblocks
Paint them for a more modern feel
15. Try a wooden wall mount.
A totally modern addition.
16. Repurpose old crates
17. Try a rope swing
18. Use a desk.
19. Use a wooden ladder
20. A painted barrel.
✕
Do not show me this again