This Smart Ring Is About To Be The Next Fitbit
by DanielJ.Scotti@omgfacts.com, 7 years ago |
3 min read
---
Now if we could just get a fitness tracker that cooks for us, too…
Keeping track of personal wellness can quickly become an overwhelming task. I know first-hand. Every day after work, my roommate assesses his total physical condition: complete with calories burned at the gym, an itemized list of his caloric intake and even a rough estimate of his general activity level. In his defense, this is not something he forces upon me—I kind of enjoy working out the numbers with him; it reminds me of calculating baseball statistics. Nevertheless, keeping track of personal wellness can be quite the cross to bear if you're not as enthusiastic about it as my roommate. For those of you who don't enjoy counting calories—whether they're coming in or going out—and aren't as keen on monitoring your own physical activity levels: Do not fret. For you, there is
Bioring
. As you can see in the video, Bioring boasts technology that will have you "performing at your optimal level." In essence, you go about your day as you typically would, while Bioring logs all the data about your personal wellness—including personalized plans for you to improve certain areas of fitness. And while this might conjure up memories of the last fitness accessory craze, the
Fitbit
, Bioring promises to take things one step further. Instead of just calculating the amount of calories you expend throughout the day, Bioring will also give you information pertaining to the amount of calories you consume.
Sure,
you might be thinking,
how will a little ring know I said "F my diet" and went with a bacon cheeseburger for lunch?
Oh, ye of little faith. Bioring comes equipped with sensors that measure the changes of fluid levels in your cells, as well as your glucose curve, to give you a complete breakdown of your nutritional intake for the day. This includes data specific to carbs, fats and protein. Here's what it looks like: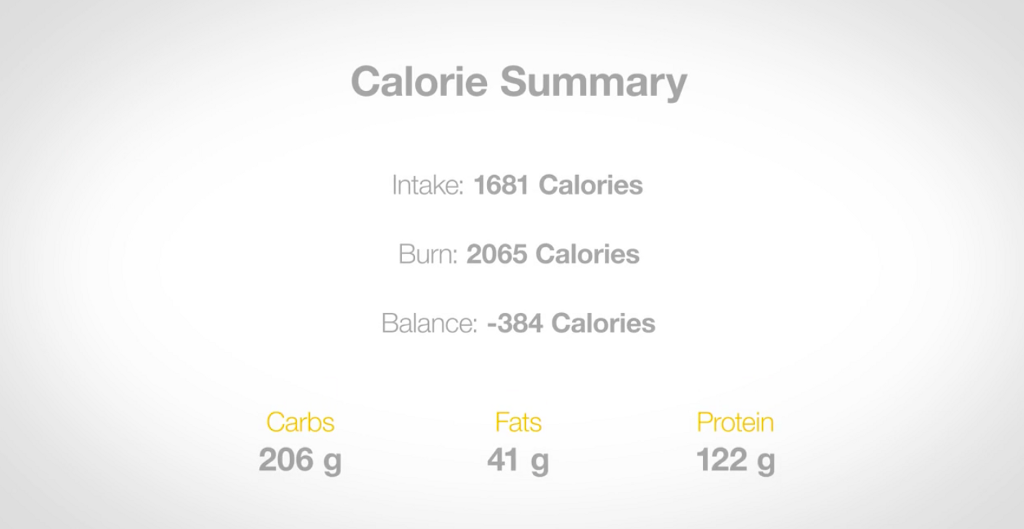 Using its 3-axis accelerometer, Bioring measures all of your physical exertion, including number of steps, and you can access all of this information from the screen of your phone. Bioring has wireless capability with iOS and Android devices, so you can sync your phone and check your numbers. You'll also be able to receive notifications and alerts from the phone app to your ring, using the ring's vibrate feature. The Bioring, which is backed by crowdfunding website
Indiegogo
, will offer two colors (black and white) to start, at an early bird price of $200, and is set to ship in November—just in time for the holidays. I'm sure the Bioring will have a field day on Thanksgiving.
✕
Do not show me this again