26 Female Celebrities Will Make You Proud To Be A Woman
by N/A, 8 years ago |
3 min read
These famous women are inspiring women and girls everywhere to be totally badass. 
---
1. Katy Perry doesn't think she should have to choose.
2. Rihanna doesn't let the paparazzi get away with anything.
3. Emma Watson wants to be an advocate for change.
4. Taylor Swift is single and fine with it.
5. Kelly Clarkson responds to comments about her weight.
.6 Viola Davis wants to encourage women.
7. Marina Diamandis does whatever the fuck she wants.
8. JLaw doesn't put a lot of thought into what other people think of her.
9. Tina Fey has had enough.
10. Michelle Obama knows what's up.
11. Ellen's idea of beauty should be adopted worldwide.
12. Feminism is a pretty simple concept for Zooey.
13. Lorde says "WTF?"
14. Megan Fox has to call out this BS.
15. Gaga (as Jo Calderone) wants equality for all.
16. Amy Poehler wants you to give yourself a break.
17. Chimamanda Ngozi Adichie made Flawless an anthem.
18. The ladies of Fifth Harmony don't tell other women how to live.
19. And what an exciting time that could be.
20. You'll never see Angelina as a bond girl.
21. Emma Watson want to see more female directors.
22. Nina Dobrev doesn't need to be in a relationship to be happy.
23. Mindy Kaling's secrets to success are perfect.
24. Zoe Saldana suggests taking pressure off of yourself.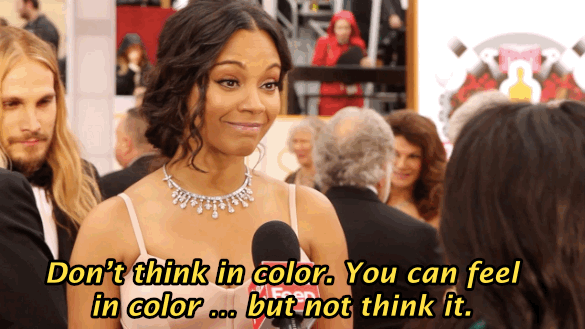 25. Charli XCX says "Do whatever the fuck you want."
26. Nicki is queen of everything.
✕
Do not show me this again