This Dad Took Some Incredible Color Photos Of His Hipster Daughter...In 1913
by N/A, 8 years ago |
2 min read
Along with being one of England's greatest engineers all time, Mervyn O'Gorman (1871-1958) was also one of the earliest pioneers of color photography in the early 1900's. Talk about a trailblazer.
To this day, many of his photos are used in historical exhibitions, including this series of pictures featuring his daughter. Their clarity - which is sure to take you aback - is just a testament to O'Gorman's consummate engineering ability.
---
This is O'Gorman's daughter, Christina, who he featured in many of his first photographs.
Using the Autochrome process, which he helped perfect, he captured images whose quality were leagues ahead of the typical low-clarity, black and white photos of that time.
The Autochrome process, which was invented by the Lumière brothers, would use a glass mosaic screen covered in microscopic grains of red, blue, and green, to "flash-tint" color images based on lighting and shadow. It was the principal color photography process in use before the advent of subtractive color film in the mid-1930s, and the foundation on which all subsequent color-picture processes
O'Gorman took these particular photos at Lulworth Cove of the coast of Dorset, near their home.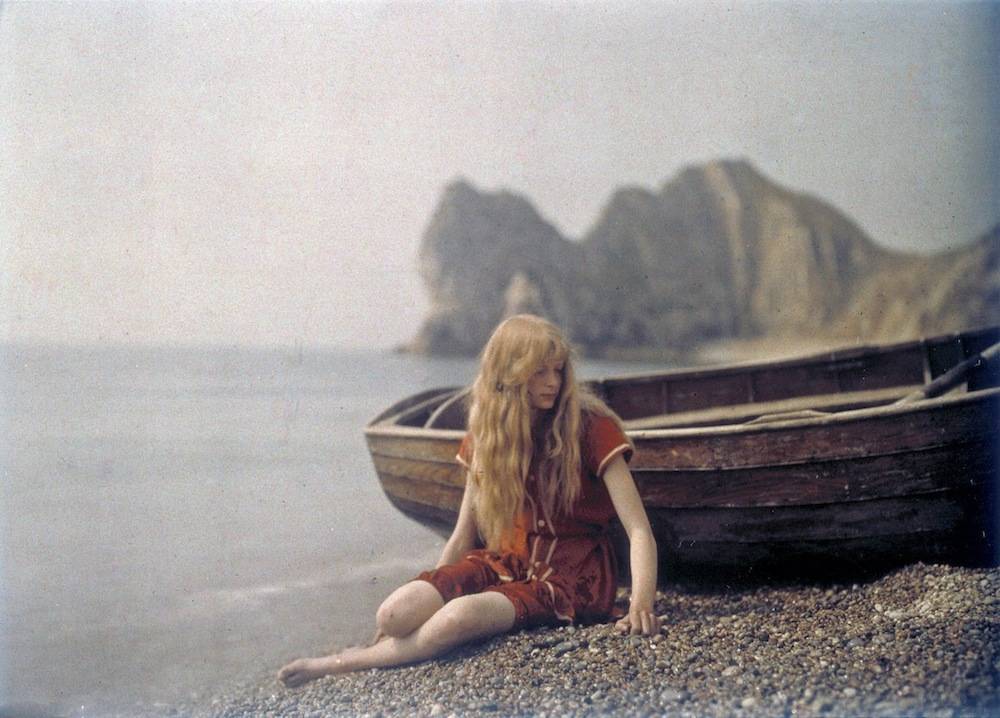 As you may have already noticed, the clarity of both color and resolution is astonishing, especially given the time.
O'Gorman took these photos in 1913. That's 30 years before the first microwave was invented.
And to make the photographs even more perplexing, Christina's contemporary-clothes make it almost impossible to decipher the time period.
But without the hipster movement, she'd probably look a lot more retro.
Even if her outfits were more overtly outdated, the quality of O'Gorman's photographs would nonetheless, still be extremely impressive.
It's clear though, that along with being a trailblazing innovator, he was also a devoted family man.
O'Gorman's wife Florence and second daughter, along with Christina, enjoy a day at the beach together.
✕
Do not show me this again