10 Mysterious, Unsolved Deaths That Will Send Chills Up Your Spine
by N/A, 8 years ago |
1 min read
|

4704
If you watch a lot of murder mystery TV shows, it probably seems that every murder gets solved in under an hour. Unfortunately, that is not always the case and there are plenty of deaths that remain mysteries to this day.
---
1. Former President Warren Harding
This one has some questions surrounding it. For the most part, people believed Harding had died from a heart attack or a stroke, but recently that has come into question. Harding died suddenly while on a trip after falling ill and then recovering. Some people have suspected his wife, since she decided to forego an autopsy and Harding was sent for embalming mere hours after his death.
2. Helen Brach
Helen Brach, who had married into the Brach Candy family, went missing in 1977 after a checkup at the Mayo Clinic in Rochester, Minnesota when she was supposed to fly back to Chicago. However, she never made it to Chicago. 
Her houseman, Jack Matlick, waited two weeks to report her missing, which led to him becoming the prime suspect in her disappearance. There was never enough evidence to arrest Matlick though. Her body was never found, and she was declared dead in 1984.
3. Betsy Aardsma
Betsy Aardsma was studying in the Penn State library when she was stabbed once in the chest. Whoever committed the murder fled the scene right away. 
The case was worked on by 40 state troopers who interviewed hundreds of Penn students, but the case remains unsolved to this day.
4. Elaine Nix
Elaine Nix was 18 years old when she disappeared in 1999. A police officer found her car in the parking lot of a convenience store around 2 a.m. with the keys still in the ignition and the engine still warm. The next day her mother reported her missing. Several days later her body was found, naked in the woods. Police say she was dead for six to nine days by the time they found her, and an autopsy was unable to determine any cause of death.
5. The Black Dahlia Murder
The Black Dahlia murder remains to this day one of the most infamous in Los Angeles. 22-year-old Elizabeth Short was found in a vacant lot in January 1947, her body cut in half and drained of blood.
Many people came forward claiming to be responsible for the murder, but police have never arrested anyone.
6. Tracey Neilson
Tracey Neilson was found murdered in her Moore, Oklahoma home in 1981 by her husband. When he found her, she had been stabbed multiple times.
Police followed more than 1,500 leads in the case, but have never been able to find her killer.
7. Bridgette Gearen
Bridgette Gearen went missing in 2008 while on a weekend getaway with some co-workers. She went out for a walk on the beach, and co-workers were supposed to meet her, but when they got out there, she was missing.
Her body was found the next morning, a short distance from where police say a black SUV pulled up and abducted her.
8. The bowling alley massacre
In 1990 two unknown gunmen entered the Las Cruces Bowling alley in Las Cruces, New Mexico just after it opened. They first rounded up the employees and took $5,000 from the safe before shooting seven people. They then set fire to the building and fled. Four people died. Despite working with survivors, police were never able to catch the gunmen.
9. The Paraquat Murders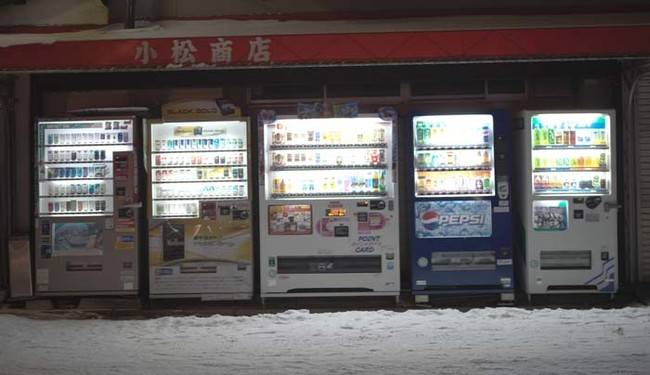 In the mid '80s there were a series of poisonings via vending machines in Japan. The bottles were poisoned with the herbicide paraquat and often left in the slot of the machine, so that when a customer would go to get their drinks, they would think they just got a free one. 12 people were killed by the poisoned bottles.
10. Geetha Angara
Geetha Angara was working for the Passiac Valley Water Commission in New Jersey when someone choked her until she passed out and then put her unconscious body into an underground water tank. The only escape hatch out of the tank was five feet above the 36 degree water and locked. Angara drowned not long after she was put in the tank.
✕
Do not show me this again