Why Have Boring Regular Furniture When You Could Make Your Home Sparkle?
by N/A, 8 years ago |
1 min read
|

51242
Designer John Foster has created a beautiful piece of statement furniture that interacts with nature. The glass tabletops sit on reverse pyramid cut glass crystals that scatter natural light and a rainbow of colors across walls and floors.
"I want my objects to influence our experience. I embrace change, and allow the experiential aspect of my work to inform the composition of prints, paintings, sculptures, utilitarian objects, and jewelry," said Foster.
---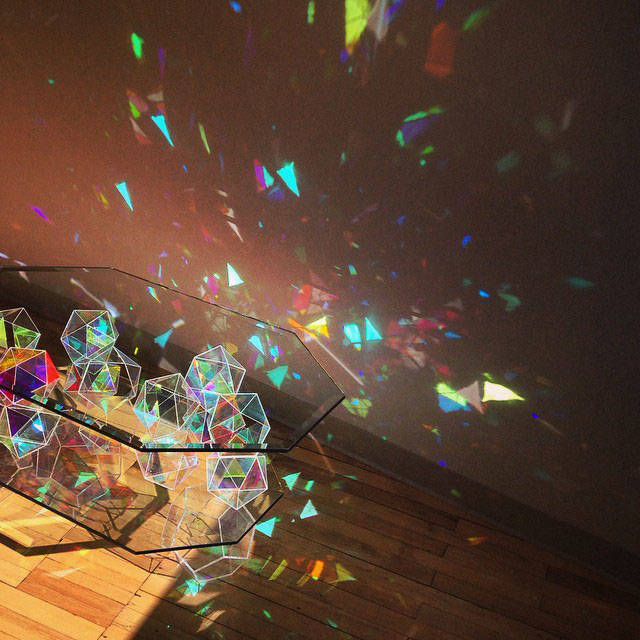 ✕
Do not show me this again