17 Things You Need To Know Before You Watch Home Alone This Christmas
by N/A, 9 years ago |
2 min read
|

19674
You may have seen this movie more times that you can count, but there is so much more to know about this Christmas classic that you won't get from watching it again.
---
1. Every scene was shot in or near Chicago.
Even the scene at the Parisian airport was actually shot a O'Hare International Airport
2. Home Alone is a Guinness World Record holder.
The movie made more than $17 million dollars on its opening weekend. It holds a Guinness World Record for being the the highest grossing film for 1990.
3. Home Alone is the most watched program during the holiday season in Poland.
It gets over 5 million views a year.
4. Joe Pesci is a method actor
Joe wanted Macaulay Culkin to actually be afraid of him, so he avoided him on set.
5. The house from the movie is actually a tourist attraction.
671 Lincoln Avenue Winnetka, Illinois is the famed house from the movie. It sold for $1.5 million in 2012.
6. The part was written specifically for Culkin.
100 other kids auditioned for role, just in case.
7. John Candy was only on the set for 23 hours.
He wrapped shooting in less tha one day.
8. The ornaments Marv stepped on weren't real.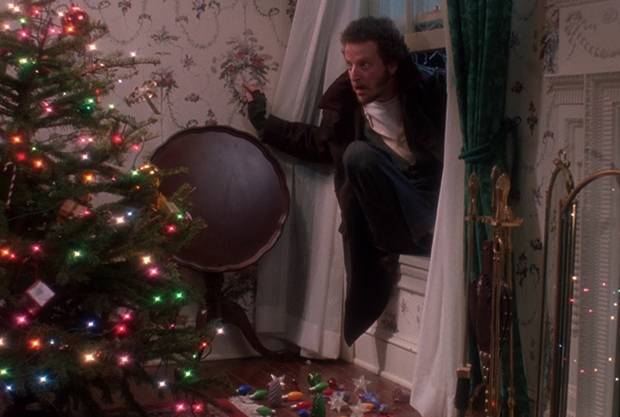 They were made of candy, not glass.
9. Robert DeNiro turned down the role of Harry.
10. In real life, the antics in the movie would have resulted in death.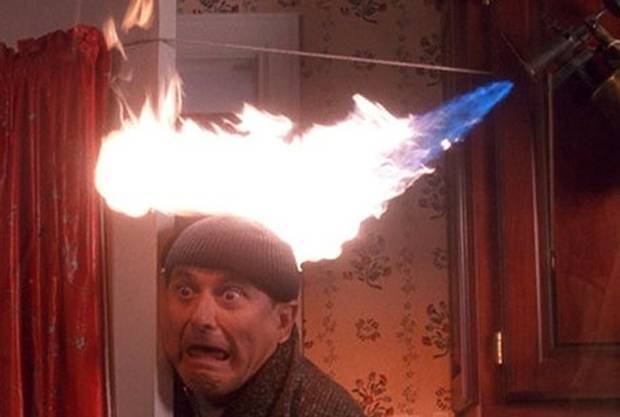 The blowtorch scene would have severely damaged the skin and bone tissue to the point of requiring a transplant.
11. Marv was supposed to have a spin off.
Marv was supposed to star in the 1995 film Bushwhacked, playing a criminal who's framed for murder.
12. Kevin's tree house was built for the movie.
It was taken down after the movie wrapped.
13. The success of the first movie launched a large franchise.
There were four sequels, three video games, two board games and lots of other merchandise geared toward children.
14. The tarantula on Marv's face is real.
The scene was shot in one take and the scream had to be dubbed in later to avoid scaring the spider.
15. The idea for the movie came to John Hughes while he was filming Uncle Buck.
16. Joe Pesci had a potty mouth.
Hughes asked Pesci to use the word "fridge" to keep the set more family friendly.
17.The director may have wished he didn't cast Culkin.
He told The Guardian in 2013. "We didn't know that much about the family at the beginning; as we were shooting, we learned a little more. The stories are hair-raising. I was casting a kid who truly had a troubled family life."
✕
Do not show me this again