The Water In This Italian Grotto Is So Beautiful It's Unreal
by N/A, 9 years ago |
1 min read
|

2332
This gorgeous, glowing grotto is a must-see Italian destination.
---
The Blue Grotto has been a favored destination since the 1830s.
The grotto, which is located in Capri, Italy, was once used by Emperor Tiberius during his retirement.
The most notable characteristic of the grotto is the iridescent blue waters.
Sunlight enters the cave through an underwater cavity which creates the otherworldly glow. The cave is lined with intricate statues of the Roman god Neptune.
The grotto's water measures at 150 meters deep, 60 meters long and 25 meters wide at the surface.
You should definitely add this gorgeous, hidden destination to your travel bucket list.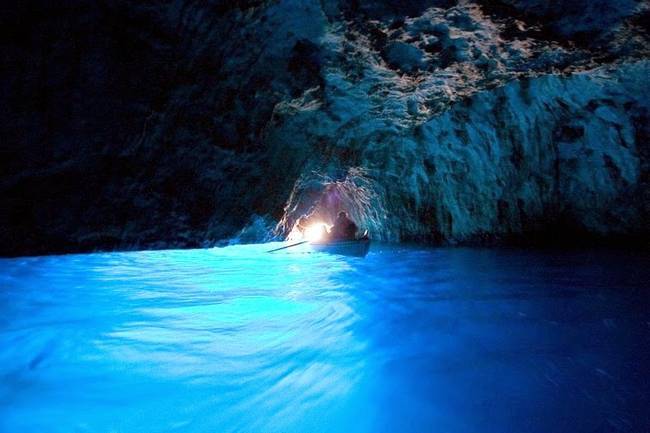 ✕
Do not show me this again