17 Moments That Will Make You Laugh At The End Of A Hard Day In The Real World
by N/A, 8 years ago |
2 min read
If everyday life has got you like #LOL...these pics are for you. 
---
1. Same.
2. There probably is something wrong with the first one...tbh.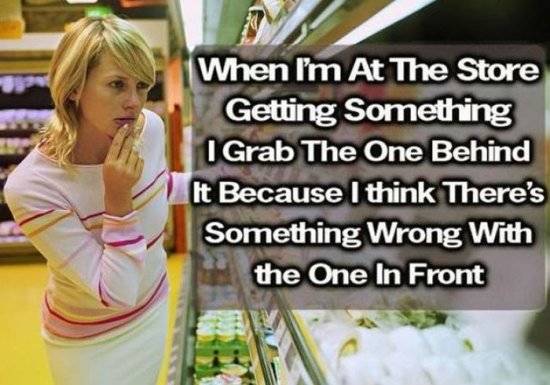 3. This sad, sad truth and hair day.
4. Waking up in the morning like:
5. There really are two kinds of people in this world. Which kind are you?
I'm definitely on the right. Sorry not sorry. 
6. It's the little things now that we've entered adulthood:
7. Life be like...Cards Against Humanity
8. The worst.
LET ME GIVE YOU ALL THE ICE CUBES.
9. EVERY. SINGLE. TIME.
I was listening...but I don't remember anything you said. 
10. Can't. Smile. Any. Longer.
11. TRUTH.
Long live the M&Ms in Trail Mix.
12. Praise the Gods above.
13. Pretty much.
14. Nope. This is everyone.
15. I need to get my life together - but.....
I also need to Facebook stalk everyone I know. 
16. The infamous YouTube advertisements:
17. If you like it, then you should of put a ring on it!
DUH. Everyone knows that. 
✕
Do not show me this again